Professional Testimonials

"Scott was AMAZING at our wedding this past weekend on 11/21! He was so organized and helpful! Our guests had an amazing time and we have heard nothing but positive thoughts from everyone! I will be recommending him to everyone I know! Thank you so much again Scott! Joe and I had an amazing time!"
"My fiancé and I heard about Signature DJs through our wedding planner. The company came with great recommendations. We had Pete as our DJ. He was absolutely amazing. We had multiple long conversations prior to the day, of him just getting to know us, and our musical taste. We threw so much at Pete and he was able to incorporate it all. We asked him to do crazy basketball announcements, fade and cut songs up, and incorporate so many different types of genres into our wedding.

I even emailed him two days before the wedding saying, "I need these songs to be played." He replied with an "okay- sounds great!" and made it work! Throughout the whole process he was just so responsive and flexible."
"Vince did an unbelievable job for our wedding. He was detail oriented and very accommodating the day of with some last-minute changes. He kept the dance floor full all night long with compliments from the guests on a great line up of music. Thanks Vince for helping to make a great day and thank you Scott for running a hilarious and fun filled photo booth."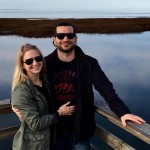 "I had the pleasure of working with Tim Lieb with Signature DJs and he elevated our wedding from "fun" to "amazing"! Tim worked with us every step of the way and he was so knowledgeable, responsive to all our correspondences and he just "got" our musical tastes and had phenomenal suggestions. He had a great mix all throughout the cocktail hour, dinner, and finally the main dance portion of the wedding and kept the dance floor packed. My bosses (both respected PhD's) were in a DANCE CIRCLE at our reception! Seriously! I can say with pride that you will absolutely love working with Signature DJs."