We have had the privilege of working with the following exceptional professionals in their respective fields of expertise.
Click on each category for a complete list.
Caterers
Catering By Rich
Rich Zuvich
856-324-0150
www.cateringbyrich.com
Company's Coming
Andrea Hunter
610-247-8575
www.companyscomingphl.com
Jeffrey Miller Catering
Jeffrey Miller
610-622-3700
www.jeffreymillercatering.com
Event Coordinators
Afflair Events
Linda Simunov
484-842-4868
www.afflairevents.com
Facilities & Venues
Aldie Mansion
215-348-3509
www.aldiemansion.com
Baldwin School
www.baldwinevents.com
610-525-2700
Blue Bell Country Club
215-616-8100
www.bluebellcc.com
Cairnwood Mansion
215-947-2004
www.cairnwood.org
Centre Bridge Inn
Phone: 215-862-2048
Website: www.centrebridgeinn.com
Cock n' Bull Restaurant
215-794-4063
www.peddlersvillage.com
Concordville Inn & Hotel
610-358-9400
www.concordville.com
Desmond Hotel
610-296-9800
www.desmondgv.com
Graeme Park
215-343-0965
www.graemepark.org
Lake House Inn
215-258-2556
www.thelhi.com
Holly Hedge Estate
215-862-3136
www.hollyhedge.com
Indian Valley Country Club
215-723-9886
www.indianvalleycc.com
Joseph Ambler Inn
215-362-7500
www.josephamblerinn.com
Knowlton Mansion
215-722-8082
www.conroycatering.com
Historic Yellow Springs
610-827-7414
www.yellowsprings.org
La Massaria @ Bella Vista
610-705-1855
www.lamassaria.com
Manor House @ Commonwealth
215-672-4554
www.commonwealthmanor.com
Mendenhall Inn & Hotel
610-388-2100
www.mendenhallinn.com
Normandy Farm
215-616-8500
www.normandyfarm.com
North Hills Country Club
215-887-8030
www.nhccgolf.org
Old York Road Country Club
215-643-0180
www.oyrcc.com
Pine Crest Country Club
215-855-4113
www.pinecrestcountryclub.com
Radnor Hotel
610-341-3500
www.radnorhotel.com
Radnor Valley Country Club
610-688-9450
www.radnorvalleycc.com
St. David's Golf Club
610-688-2010
www.stdavidsgc.com
Talamore Country Club
215-641-1300
www.talamorepa.com
The Felt Factory
215-289-2020
www.feltphilly.com
Valley Green Inn
215-247-1730
www.valleygreeninn.com
Warrington Country Club
215-343-1630
www.warringtoncountryclub.com
Floral & Décor
Carl Alan Floral Designs
215-246-0171
www.carlalan.com
Officiants
Journeys of the Heart
Diane Smith-Hoban
215-663-8980
www.journeysoftheheart.org
Kent Foster
610-724-4895
www.ceremonyheaven.com
Two Hearts One Love
484-704-7825
www.twoheartsonelove.me
Photographers
Lynda Berry Photography
Lynda Berry
267-221-8581
www.lyndaberryphotography.com
Costello Photography
Doris & John Costello
215-379-5200
www.costellophotography.com
John Kellar Photography
John Kellar
610-489-0500
www.johnkellarphotography.com
Photography by Joel Perlish
Joel Perlish
610-789-POSE
www.joelperlish.com
Gary Walsto Photography
Gary Walston
215-491-3782
www.garywwalston.com
Zachary Photographic Gallery
Jim Indo
610-831-5888
www.zacharygallery.com
Party Rental
Bucks-Mont Party Rental
215-345-4556
www.bucksmontparty.com
Videographers
Allure Films
Tim Sudall
Phone: 610-789-8433
Website: www.allurefilms.com
Apogee Media Group
Matt Harnick
Phone: 215-576-5500
Website: www.videojournalism.com
CinemaCake
Dave Williams
Phone: 610-989-0158
Website: www.cinemacake.com
East Hill Media
Daniel Watson-Bey
Phone: 215-855-4457
Website: www.easthillmedia.com
TLJ Studios
Tom Johnston
Phone: 610-635-1133
Website: www.tljstudios.com
Signature DJs
126 Barley Sheaf Drive
East Norriton, PA 19403
610-825-6161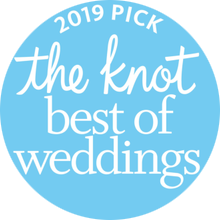 FREQUENTLY ASKED QUESTIONS
Contact us with any additional questions you may have.
Will our DJ take requests?
We encourage you to advise your guests that we will not only take requests but we're happy to play any tunes that are available to us.  If you elect to bring your own music (CD, MP3 Player or Cellular Phone), we will try to accommodate as possible. 
You also have the right to request we not play specific songs that you feel are inappropriate or might otherwise disrupt your event. We will never play any music that you specifically request we not play.
How long does the DJ need to setup and is that included in the price?
In general we do our best to arrive at least one hour before the start of your event. This allows us to completely set up before your first guest arrives. We do not charge additional fees for set-up, breakdown or travel.
How early should we book our event?
As with all events, we encourage you to book as early as possible to ensure our availability. The earlier you plan your event the more likely we are to be available. From time to time we are available on short-term notice, but to give you the best possible customized service we like to book as much as twelve months in advance.
Our performance time is non-stop for the times you have hired & contracted us. We perform continuously and without interruption through your entire event.
How interactive will our DJ be?
How interactive your DJ is will largely be a matter of preference. If you feel that you are looking for a very conservative DJ we will do that. If your preference is a very outgoing DJ we will accommodate that as well. Never be concerned about us 'stealing the show'. We understand this event is a high point for you and we are there for entertainment purposes and never to be the center of attention. You will always find our DJs to be completely professional at all times.

Can we meet with our DJ before the event?
We will do everything possible to arrange a meeting between you and the DJ who will be working your function. This will allow you to discuss with the DJ your schedule of events and specific music choices. This provides an opportunity for you to also discuss any specific needs you may have with the DJ.
Do you have Liability Insurance?
We carry a $2,000,000 general liability insurance policy, and can provide a copy of this to you, your venue, caterer or event planner upon request.
What happens if my scheduled DJ is sick the day of my event?
Things can and will happen. We understand how important your event is to you and will ensure that a fully qualified DJ will be available the day of your special event. In addition, all of our DJs carry back-up equipment with them. Signature DJs has also set-up an account with a local transportation company. In the event the DJ's car or truck has a breakdown, they can call on this account to pick them up and get them to your event on time.  It is not if something happens, but when; we are therefore prepared for anything in the event of emergency.