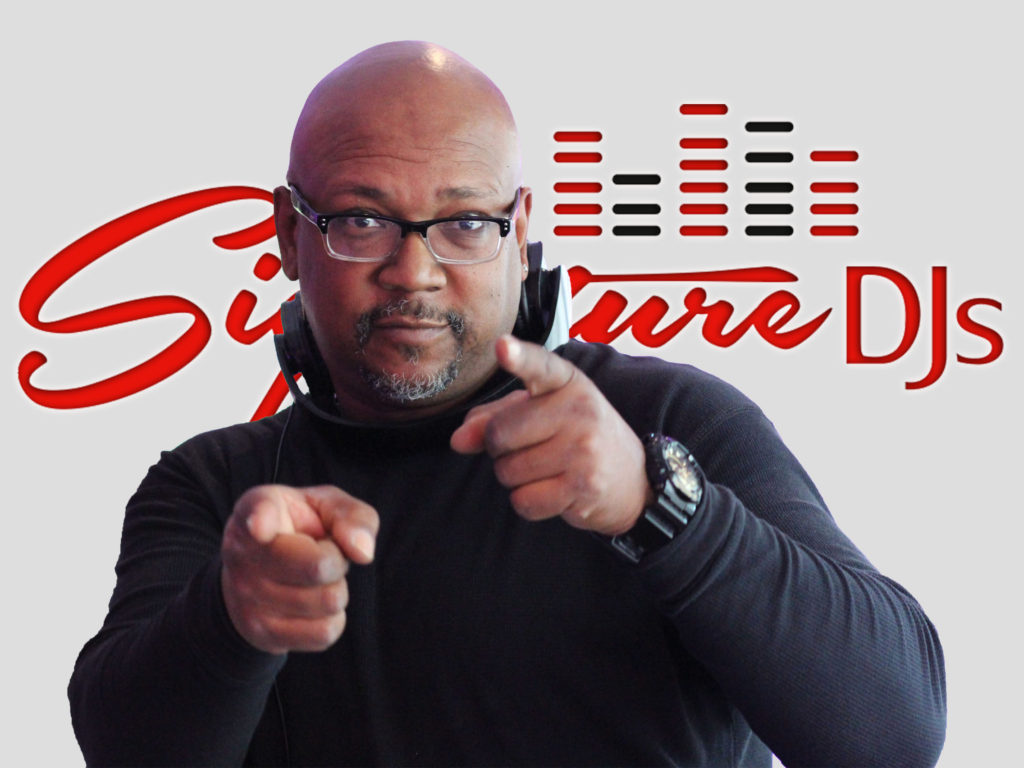 After working for a few years I learned 5 very important things that have put me where I am today.
No two parties are ever the same. Time and preparation are necessary for every event.
Listening is the one thing you must always do. What I think or feel is not relevant unless my opinion is requested. Listening to the client and allowing them to feel very much part of every detail no matter how big or small is key.
Always strive to meet or exceed client expectations. Setting high goals for even the shortest of parties can only help you give the best possible performance.
Always let the client know that you care about the success of the event and how honored you are to be part of the celebration.
Thing can't be taught. You must be sincere in all that you do from beginning to end. If you are not, this too will come through in your performance. I walk it like I talk it--there is no other way to be.
How do I separate myself from other DJ's?: All things equal, DJ'ing is 20% music 70% personality and 10% microphone or stage presence.
I know without a doubt that I separate myself from other DJ's in the way that I sound. I have been told on many occasions that I have this great radio voice. This doesn't mean that I don't still have to work hard to create the perfect party, but this fact gives me a natural advantage over some entertainers.